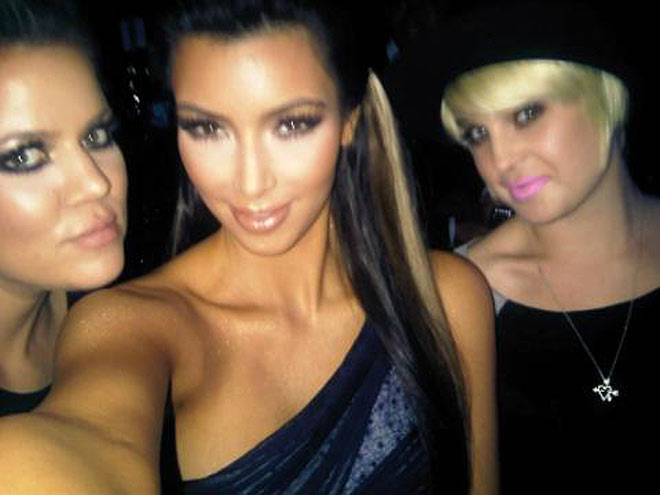 Khloe Kardashian, Kim Kardashian and Kelly Osbourne pose at a gathering for the Trevor Project in Los Angeles (said via
People.com
on March 8**).
The trio were supporting the project's main mission, aimed at deterring suicide amongst gay youth.
This exclusive photo was taken by the entrepreneur, Kim Kardashian, herself.
*Note(s):
**1) People.com highlighted the photo in the "Red Carpet: Academy Awards" section as of March 8. However, Miss Kardashian posted her photo in December 2009 via her Twitter account: @
kimkardashian
.