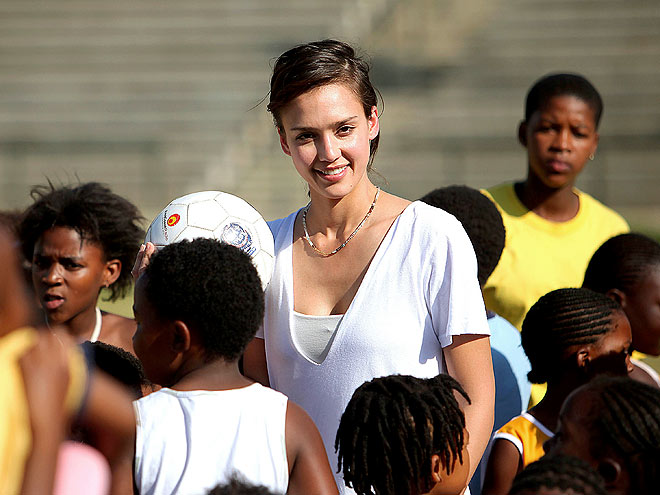 With a soft heart for underprivileged children, mom Jessica Alba visits Johannesburg to play a game of soccer with local kids (said via
People.com
, March 18).
Alba's mission is part of the
1GOAL: Education for All campaign
, who's goal is to launch education for children worldwide via soccer (called "football" in most nations), primarily with the promotion and sponsorship of the 2010 FIFA World Cup (which will be hosted in South Africa).
1GOAL is also known as the "football strand of the Class of 2015" or as some would say, a larger initiative to inspire education. The
Class of 2015
, similar to 1GOAL project, is a global initiative, maintained by national governments, charities, celebrities, religious leaders, teachers, and the world football federation (Fédération Internationale de Football Association or FIFA), itself, aiming to enable every child with an education by the year 2015.
Those interested are encouraged to donate and/or support either organization, and they may do so by clicking on either link!