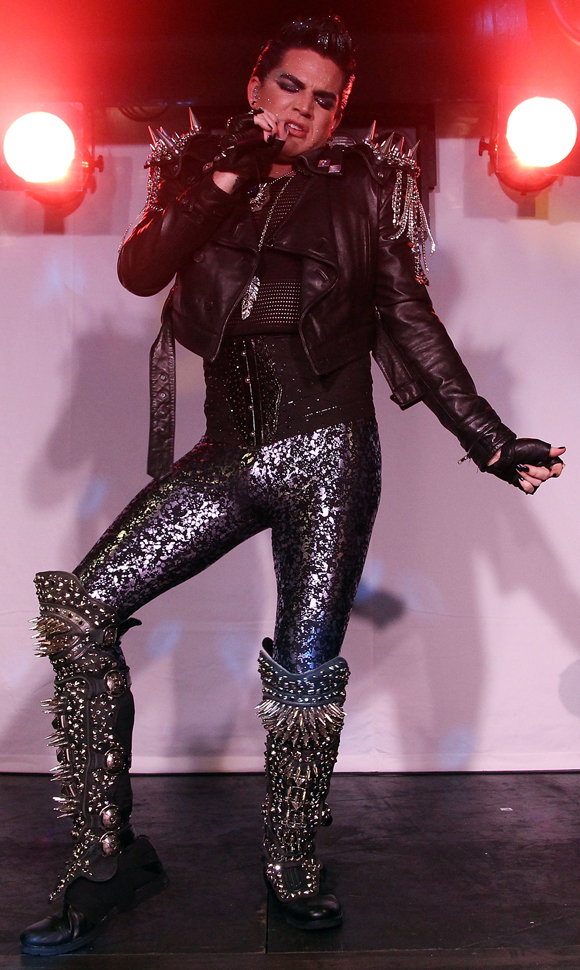 The ever-fabulous Adam Lambert rocked a lively crowd in Tokyo on Monday, by which he left "little to the imagination" in his skin-tight apparel (said via
HuffingtonPost.com
, March 15).
Lambert's flamboyancy reached its
peak
at the American Music Awards (AMAs) in November. Before a live crowd and television audience, the "American Idol" runner-up gave the middle finger and kissed a male band-mate onstage. The FCC and ABC quickly responded by canceling a few of his future gigs, but the controversial star continued to make headlines and success!
Whether if members of either crowd---Tokyo or the AMAs---were offended is "uncertain," but Lambert coincidentally has an interest in eccentric girls (
Ke$ha, maybe
?).