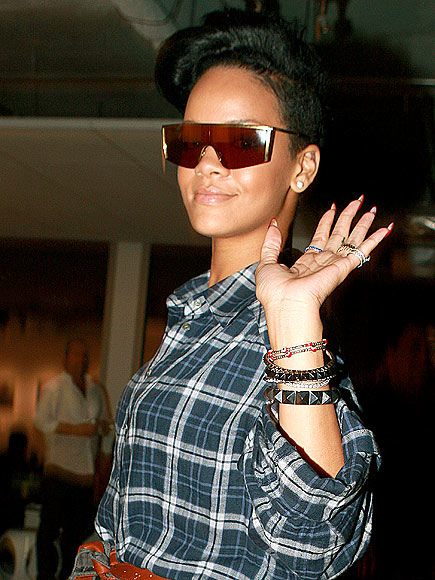 This is why she's my style icon! Her hair looks fabulous, her sunglasses ROCK, and the jewelry accentuates the sunglasses so perfectly. ...Of course, whatever she wears an outfit is sure to be stunning!
Some say her style is
over the top
, but at this Rocawear event in mid-August (New York), Rihanna couldn't have looked better!
(Photo:
http://img2.timeinc.net/people/i/2009/startracks/090824/rihanna-435.jpg)