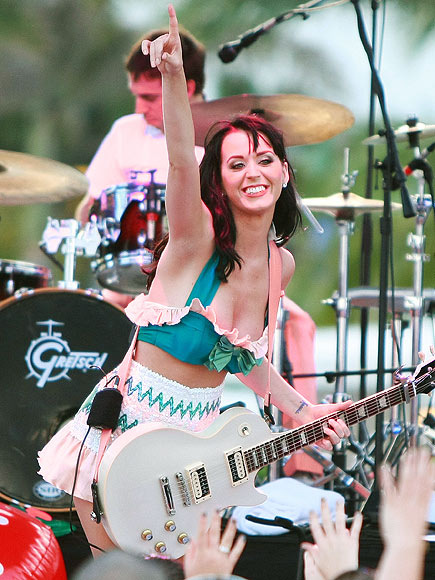 Katy Perry is my 2nd favorite icon of 2009. Although she recently hit world-fame with her album "One of the Boys," Katy Perry was formerly a Gospel singer, due to her faith-based family. Despite titles, such as "I Kissed a Girl" and "Waking Up in Vegas," the star has tattooed "Jesus" on her left wrist. She stated in an interview with Barbara Walters that when she's playing the cords to those controversial songs, she can always look at her wrist to remind her of her Maker.
If you've heard the album, you know that her voice is beautiful...you know that her lyrics are outstanding. ...Did I mention that her fashion taste is AWESOME (Note: the above picture)?!
I admire people that aren't afraid to wear their true colors, and that is why Rihanna and Katy Perry are my icons of 2009.
**Note: I don't have an article related to my stance of Rihanna as an icon, but glance through the dozens of
Rihanna articles
on this blog, and you'll see why I love what she does.
(Photo:
http://img2.timeinc.net/people/i/2009/startracks/090817/katy-perry-435.jpg)