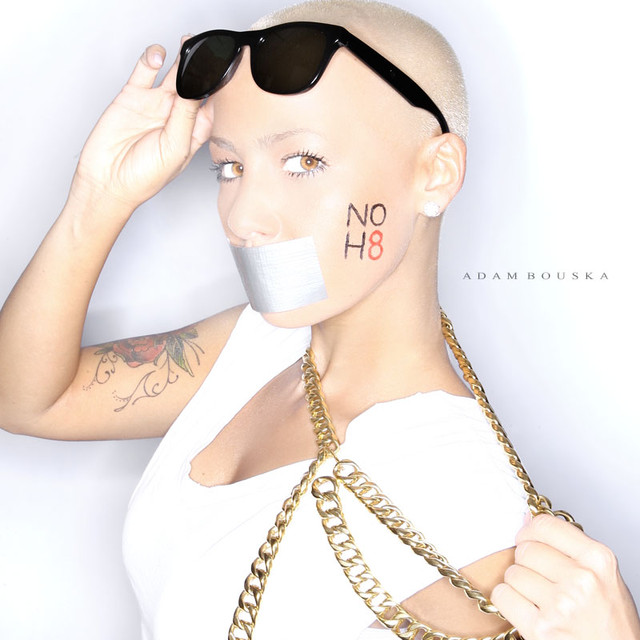 "Love is for everybody" and "I am human" are words that pour from the NOH8 campaign.
No matter the color, shape, size or language of a human being, they are what they are, human, and should be able to endure the same love and rights as those with such in the world.
"Amber Rose (English), George Takei (Japanese), Kimberley Locke (English), Louis van Amstel (Dutch), Marlee Matlin (American Sign Language), Mayim Bialik (Hebrew), Selene Luna (Spanish), Vassy (Greek & French) and Vida Ghaffari (Farsi)" take a stand and share NOH8's message to the world.
Take a look at the PSA below and join the fight at
NOH8Campaign.com
.