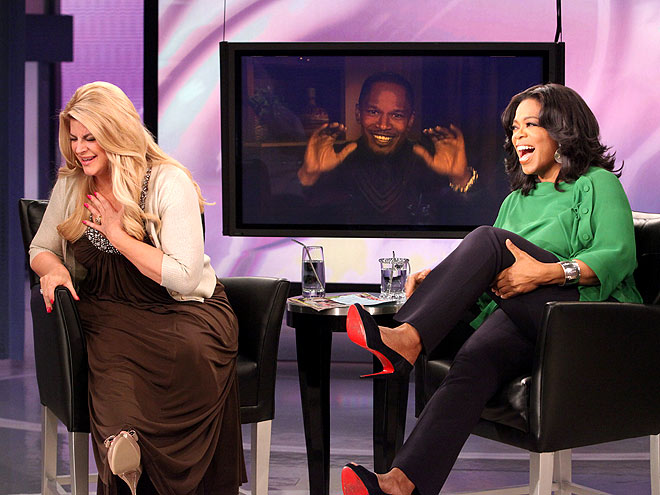 In photos that shocked an America audience, Kirstie Alley gained more weight than she lost while on the Jenny Craig program in years prior.
Oprah brought the actress on her show to discuss her weight loss problems and future career (February 25).
In a surprise stint by Oprah, however, Jaime Foxx appeared via satellite and said to Alley: ...
With Oprah's permission, I'll be your
[Alley's] 
booty call
(said via
People.com
)
.
The stars and audience could not maintain their laughter, making Alley feel comfortable about the issues she had faced.