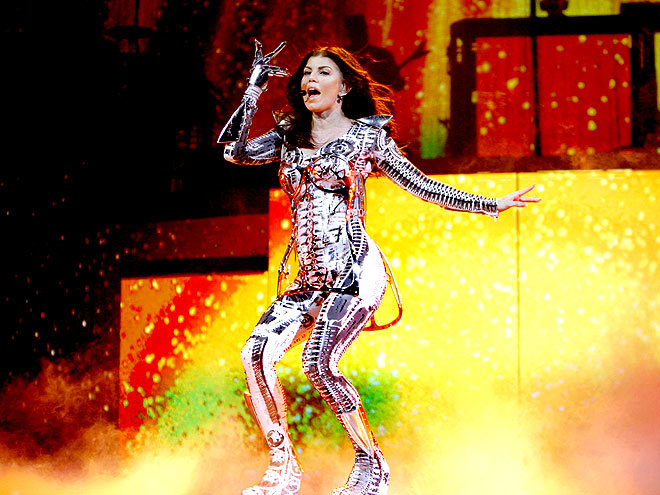 In this breathtaking photo (exclusively obtained by
People.com
), Fergie of the Black Eyed Peas hypes the crowd by way of a chrome bodysuit and lighting and smoke effects at a sold-out concert in Madison Square Garden (February 24).
The suit stretched from Fergie's neckline to her feet (shoes included) and adorned an additional bustier for outer appearance.
Fergie's hair was teased yet straight, seeing that there was no need to take any attention away from her apparel.