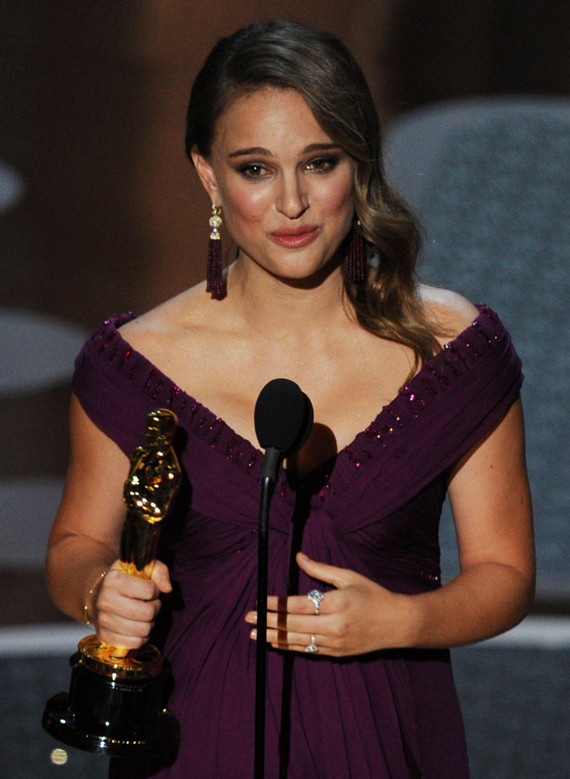 After training for a year, cracking a rib and losing tons of weight for the role, Natalie Portman's portrayal of a tormented ballerina pursuing perfection in Black Swan undoubtedly deserved an Oscar, and the Academy agreed.
Last night at the
83rd annual Academy Awards
, Natalie took home the award for Best Actress in a Leading Role and thanked her parents, her co-workers (on the film and throughout her career), and her fiancé, Benjamin Millipied, whom choreographed the film and is now expecting a child with the star.
Natalie also won a Golden Globe and Independent Spirit Award for the same role.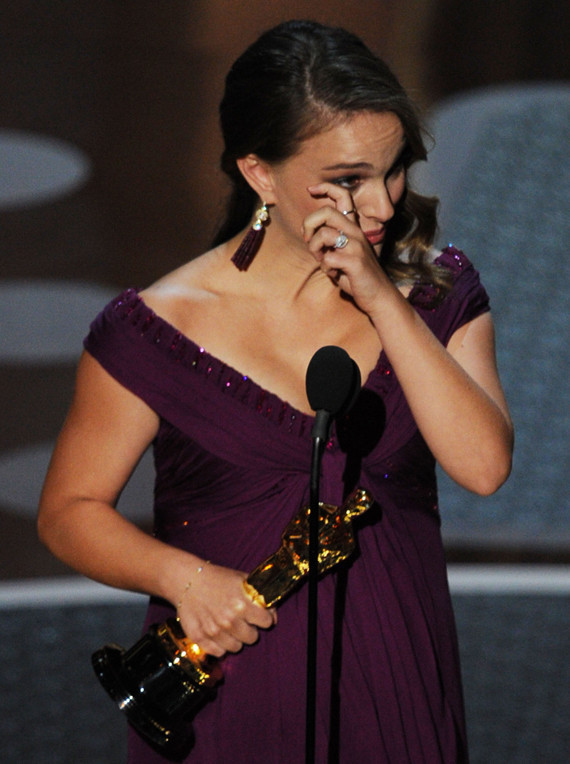 Photos/Source via The Huffington Post