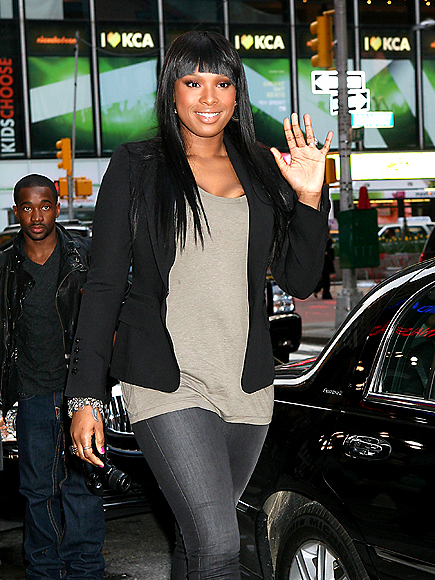 At an outing in New York City, Oscar and Grammy-winner Jennifer Hudson showed off her curvaceous, yet slimmed-down figure as she announced her new title as spokesperson of the Weight Watchers program (said via
JustJared
, April 4).
The star says she was anxious to tell everyone her "secret" after birthing son David Otunga 7 months prior.
In her first interview since the weight loss, Hudson said this to Robin Roberts via 
Good Morning America
:
After I had the baby, I made up my mind that I wanted to go in a different direction and find a better lifestyle and a better way. I set my mind to this challenge and I went after it. I feel like I've conquered the world
.
Indeed, she has! Hudson will soon appear in Weight Watchers advertisements worldwide.