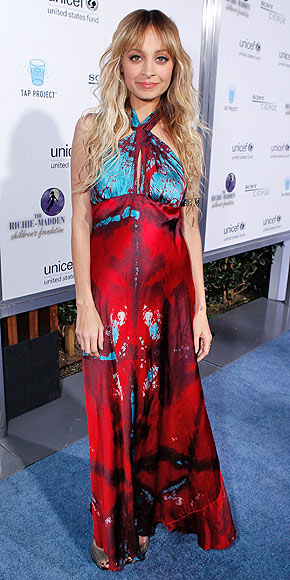 On September 09, 2009, Nicole Richie gave birth to her second child, a baby boy by the name of Sparrow James. Sparrow was born just 21 months after Richie's first child, Harlow Winter.
Joel Madden, father of Richie's two kids, told
People
that, "We're very, very blessed" to have such a family and is looking forward to raising his two youngsters.
**Note(s):
***1)
http://tinyurl.com/nb4kbz
***2) Photo:
http://tinyurl.com/l8dfzc